Win $5,000+ in Web Design Tools, Icons, Images, and Swag!
Here's What You Can Win:​
Enter to Win.
Winners will be chosen on March 21st, 2017
Enter your email in order to be eligible for winning one of the three prizes. Emails will be chosen at random to determine the winners and notifed within a week.
A website builder for professional web designers and digital agencies to design, launch and manage websites for their clients.
A marketplace of the highest quality graphic, design and web resources with more than 950 custom crafted mockups and more.
The entire collection of Adobe desktop and mobile apps, from essentials like Photoshop to new tools like Adobe XD.
Freepik helps you to find free vector art, illustrations, icons, PSD and photos for using in websites, banners, and more.
Create fully-interactive high-fidelity prototypes that look and feel like the real thing. All without a single line of code.
How do I know if I've won?
We'll contact you via the email you provided on March 21st. If for some reason you don't get one of the three emails we'll be sending you over the course of that week, we'll have to pick a new winner. Moral of the story: keep an eye out for community@webydo.com in your inbox!
Can I win more than one prize?
Nope. And please don't try to enter multiple emails either or we'll have to disqualify you :( We're anti-cheating.
Freelancer Year Membership
Premium Year Subscription
Premium Year Subscription​
Freelancer Year Subscription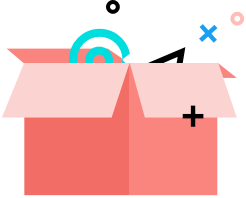 Share this with your friends. They will love you for it.
What if I am already subscribed to one of the services offered, and I've won?
Well, that's up to each individual company to decide at their own discretion on how they will handle it (e.g. letting you get a year free from the time you win or the following year free). It will be honored, though.
With 322,432 vector icons grouped in 5,744 packs, this is the largest database of free icons available in all formats.
I have a question that isn't listed here. What now?
That's fine! Shoot us an email at community@webydo.com and we'll get back to you ASAP!
We're a website builder for designers and digital agencies to create beautiful, professional websites fast, and without code.
​
Design.​
Use Webydo's powerful design editor to create pixel-perfect websites.
Launch.​
Easily publish sites, bill your clients, and enjoy speedy, secure hosting.
Manage.​
Give clients access to your white label CMS, all from one Dashboard.

A new and easy way to truly understand your web and mobile site visitors. Find your hottest opportunities for growth today.
Over 50 million high-quality royalty-free stock images and high-definition footage at the best prices to fill all your creative needs.